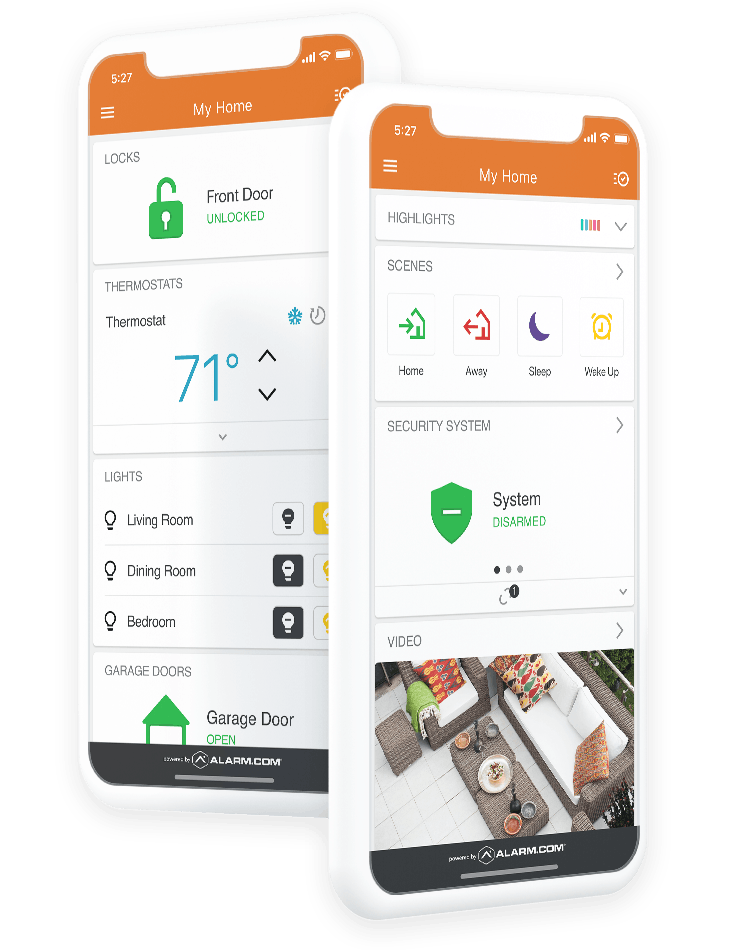 InsurGuard Security
Through partnership with InsurGuard, we are proud to provide the SecurTek line of security products and services to protect your family, property and business.
Ask us about a $200 Security Equipment credit, plus further monthly savings when bundling security with other SaskTel services.
learn more
Collapsible content
Home Security System

Are you worried about the safety of your family and property? Do you want to protect them from intruders and unwanted visitors? You can never be too sure of your safety. You need to take proactive measures to ensure that your home is well-protected against any potential threats or intrusions. InsurGuard Security Solutions provides top-of-the-line home security systems that can help you feel secure and protected in your own home. Our advanced technology and reliable service will give you peace of mind, so you can rest assured that your family and property are safe and sound.
Home Automation

Home automation is becoming increasingly popular and a great way to make life easier. With it, you can control lights, thermostats, appliances, and locks remotely through your phone, tablet or computer. Installing home automation can make life more convenient in many ways.
Security Cameras

Ensure the security of your home even when you're away with a security camera system. We provide and install wired/wireless, indoor/outdoor 4K camera systems accessible from anywhere with an internet connection.
Medical Alert

InsurGuard's medical alert system provides 24/7 monitoring to ensure safety and security. Its two-way communication feature allows you to get help with one push of a button, giving you peace of mind that assistance is on its way.
Business Security

InsurGuard Security is an experienced alarm company providing custom business security solutions. So whether you're looking for basic alarm systems, camera systems, or access control systems, InsurGuard Security has the expertise and technology to meet your needs and keep your business safe.