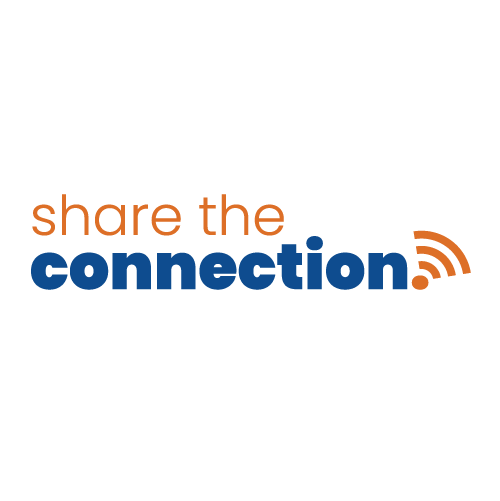 Giving back to the communities we call home
Since its inception in 2015, 'Share the Connection' has provided over $100,000 back to the communities we operate within in support on numerous causes.
Each year we choose unique initiatives to support, however, the goal is always the same – to evoke a sense of warmth, giving, and connection within our communities.  
Share the Connection 2022

The Wireless Age team supported the following initiatives:

The Regina team joined forces with the Winston Knoll Wolfpack for an evening of games, pizza and holiday gifts at Chuck-E-Cheese. The program pairs with intellectual disabilities with mainstream high school students. 
The Saskatoon Wireless Age team made a donation of gifts and groceries for the holiday dinner for the youth at OUTSaskatoon's Pride Home.  The donation enabled the youth and staff at the home enjoyed an evening filled with food, games, and treats! 
The Saskatoon Wireless Age team coordinated a donation of hygiene products and clothing to the Elizabeth Fry Society. The Elizabeth Fry Society provides support for women and young girls within our Justice Systems. 
The Meadow Lake Wireless Age team made a donation to the Transition Place Education Centre (TPEC).  The Wireless Age contribution provided funding to provide gifts for many of these students this holiday season.

Share the Connection 2021

COVID-19 presented significant challenges, especially for local charities. In 2021, The Wireless Age team Share the Connection supported "10 Days of Giving" in which each store location selected a charity of their choosing to support.

In lieu of corporate gifts to customers, The Wireless Age corporate team also made significant donations in support of:

Canadian Mental Health Association (Saskatchewan Division)
Carmichael Outreach (Regina)
The Lighthouse (Saskatoon)
The Society for the Involvement of Good Neighbours (Yorkton).