Regular price
Sale price
$129.95
Unit price
per
Shop Online
Ready to shop?
Choose a new phone!
Pick your new phone and plan.
Choose your add-ons!
Don't forget the accessories and warranty options.
Checkout!
Checkout, choose either pickup in-store or have it shipped to you and we will handle the rest! You will also receive a call from our team to confirm and finalize your order.
Pricing Options
Plus Pricing
With Plus Pricing, choose ANY device from $0 upfront on a 2 year term and pay off the device cost over 24 months.
Payments will be charged monthly on your SaskTel wireless bill.
Fast Forward Pricing
Fast Forward is a new way to buy so you can always get the latest and greatest phone - and it's only from SaskTel!
How it works
Get a discount on the regular 2-year voice & data price
Pay a small monthly participation fee
Return your phone within the return period—we'll send you a text reminder** Upgrade after a year without paying your early upgrade balance
**If you fail to return the phone, or it's not in good working condition, you'll be charged a payback amount.
Need help?
Our Wireless Team is ready to answer all your questions!
View full details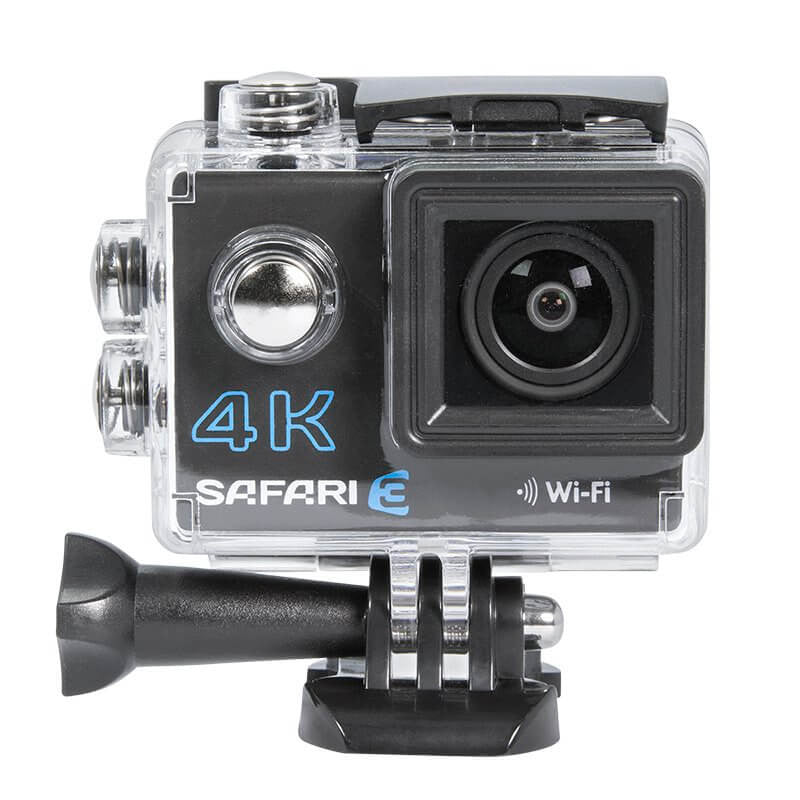 The Safari 3 is a 4k Action Camera at an affordable price.  Capable and compact, able to record 4k at 30FPS, and up to 120FPS in slow motion mode.  Use the included handlebar mount to record your next ride, take it to the beach in its Waterproof housing (30meters), or use one of the many other included mounts and adapters to suit your set-up.  Preview your recordings and share to social media via the dedicated Safari App (Apple and Android compatible).   The Safari 3 Action Camera is a must have for your next adventure!



Records 4K at 30 FPS
Up to 120 FPS slow motion
WiFi Connection via Safari 3 App
Video Preview on Smartphones
Sharing to Social Media via App
Ultra-wide 170° 'fisheye' lens
Integrated 2 inch LCD screen
Waterproof housing to 30m
Up to 90 minutes per charge
A ton of included mounts and adapters
Description

The Safari 3 is a 4k Action Camera at an affordable price.  Capable and compact, able to record 4k at 30FPS, and up to 120FPS in slow motion mode.  Use the included handlebar mount to record your next ride, take it to the beach in its Waterproof housing (30meters), or use one of the many other included mounts and adapters to suit your set-up.  Preview your recordings and share to social media via the dedicated Safari App (Apple and Android compatible).   The Safari 3 Action Camera is a must have for your next adventure!




Records 4K at 30 FPS
Up to 120 FPS slow motion
WiFi Connection via Safari 3 App
Video Preview on Smartphones
Sharing to Social Media via App
Ultra-wide 170° 'fisheye' lens
Integrated 2 inch LCD screen
Waterproof housing to 30m
Up to 90 minutes per charge
A ton of included mounts and adapters