Regular price
Sale price
$99.95
Unit price
per
Shop Online
Ready to shop?
Choose a new phone!
Pick your new phone and plan.
Choose your add-ons!
Don't forget the accessories and warranty options.
Checkout!
Checkout, choose either pickup in-store or have it shipped to you and we will handle the rest! You will also receive a call from our team to confirm and finalize your order.
Pricing Options
Plus Pricing
With Plus Pricing, choose ANY device from $0 upfront on a 2 year term and pay off the device cost over 24 months.
Payments will be charged monthly on your SaskTel wireless bill.
Fast Forward Pricing
Fast Forward is a new way to buy so you can always get the latest and greatest phone - and it's only from SaskTel!
How it works
Get a discount on the regular 2-year voice & data price
Pay a small monthly participation fee
Return your phone within the return period—we'll send you a text reminder** Upgrade after a year without paying your early upgrade balance
**If you fail to return the phone, or it's not in good working condition, you'll be charged a payback amount.
Need help?
Our Wireless Team is ready to answer all your questions!
View full details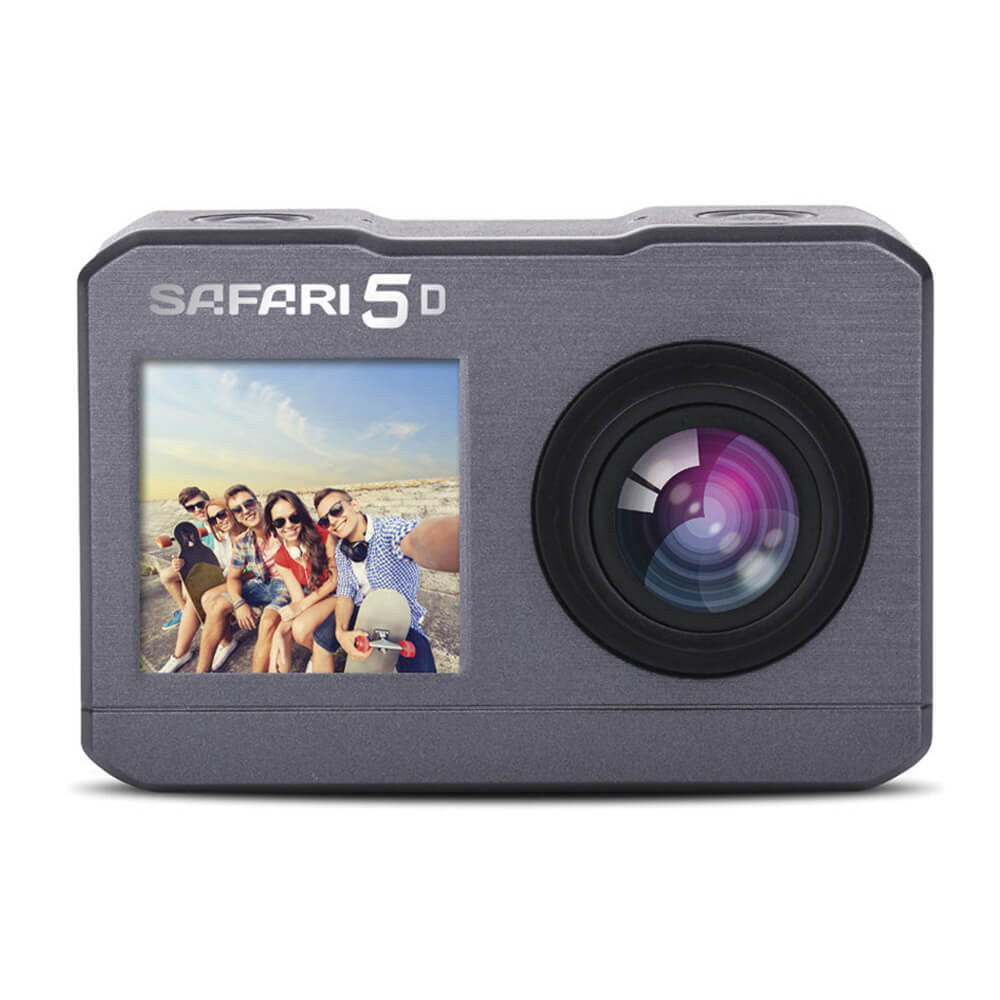 The Safari 5 is a 4k Action Camera at an unbeatable price.  Capable and compact, with 4k recording and 30 meters of water resistance, plus tons of mounting options to suit your needs, from handlebars to tripods! Capture all your adventures in high resolution with the Safari 5 Action Camera. Featuring a Front Facing HD selfie 1.3" LCD screen, 170-degree ultra-wide angle lens to capture complete scenes, Wi-Fi functionality for sharing on-the-go, slow motion mode and much more.  On the way to your next adventure? Grab a Safari 5!
4K 30fps (interpolated) & FHD 1080p 60fps video recording
Front facing HD selfie LCD screen
2" HD Rear LCD screen
16mp HD images with Sony sensor
WIFI connected APP on Android and iOS smartphones
75 Minutes of HD recording with 900mAh removable battery
Slow motion capture 720p 120fps
30m waterproof housing included
170-degree super wide-angle lens
Pro features such as burst photo and time-lapse
Supports microSD card up to 64mb class 10 (sold separately)
Accessory kit and mounts included
Description

The Safari 5 is a 4k Action Camera at an unbeatable price.  Capable and compact, with 4k recording and 30 meters of water resistance, plus tons of mounting options to suit your needs, from handlebars to tripods! Capture all your adventures in high resolution with the Safari 5 Action Camera. Featuring a Front Facing HD selfie 1.3" LCD screen, 170-degree ultra-wide angle lens to capture complete scenes, Wi-Fi functionality for sharing on-the-go, slow motion mode and much more.  On the way to your next adventure? Grab a Safari 5!

 

4K 30fps (interpolated) & FHD 1080p 60fps video recording
Front facing HD selfie LCD screen
2" HD Rear LCD screen
16mp HD images with Sony sensor
WIFI connected APP on Android and iOS smartphones
75 Minutes of HD recording with 900mAh removable battery
Slow motion capture 720p 120fps
30m waterproof housing included
170-degree super wide-angle lens
Pro features such as burst photo and time-lapse
Supports microSD card up to 64mb class 10 (sold separately)
Accessory kit and mounts included